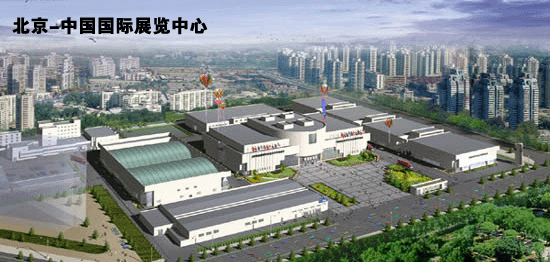 China International Exhibition Center Group Corporation (hereinafter referred to as "China Exhibition Group") belongs to the China Council for the Promotion of International Trade and the China International Chamber of Commerce. It is the chairman unit of China Exhibition Hall Association, member of International Exhibition Industry Association (UFI) and member of International Exhibition Management Association (IAEM). As the only member of UPI and IAEM in China, China International Exhibition Center actively participates in various activities of the international exhibition industry and strives to promote the internationalization and standardization of China's exhibition industry.
China International Exhibition Center was established in 1985. After more than 20 years of development, it has developed into a group enterprise which integrates exhibition hall management, domestic group exhibition, overseas exhibition and Exhibition engineering, and has a complete range of business. More than 1,000 exhibitions have been held, covering an area of 11 million square meters and promoting trade turnover of more than 500 billion yuan at home and abroad.
After nearly 20 years of cultivation and development, China International Exhibition Center now holds more than 100 exhibitions each year, covering an area of more than 1 million square meters. Most of these exhibitions have great influence at home and abroad, including the top four organic machine exhibitions, textile machinery exhibitions, metallurgy, casting, forging and industrial furnace exhibitions in international professional exhibitions; the printing technology exhibitions, machine tool exhibitions, metallurgy, casting, forging and industrial furnace exhibitions recognized by the International Federation of Expositions; and the international professional community knows. The famous ones are automobile exhibition, chemical industry exhibition, telecommunication exhibition, computer exhibition, catering machine exhibition and air exhibition, and the famous ones are Beijing International Exposition and Asia-Pacific Exposition. At present, there are 31 regular exhibitions in the centre, most of them are 2 years, and some are 1 years, 3 years or 4 years. Among them, the Telecommunications Exhibition is praised as the intrusion of the glorious glutinous bamboo ribbon; the automobile exhibition and the first philatelic exhibition are popular in the capital, and the audience is very enthusiastic. President Jiang Zemin and other party and state leaders visited the automobile exhibition. Foreign dignitaries such as the President of Switzerland and the President of France also visited the textile machinery exhibition and the logistics exhibition respectively, which fully reflected the role and influence of these exhibitions. While consolidating regular exhibitions, the exhibition center has nurtured and established some famous brand exhibitions by transplanting foreign famous brand exhibitions and jointly organizing exhibitions, which not only opened up the source of exhibitions, but also increased profits.