Core prompt:Enzymes, the English name ENZYME, also known as integrated plant enzyme activity Enzyme is the "enzyme " commonly known; enzyme called in Japan and Taiwan, in China called Mei (English Ferment)
Why is the Japanese long life- "Dr's choice"
Enzymes, the English name ENZYME, also known as integrated plant enzyme activity. Enzyme is the "enzyme" commonly known; enzyme called in Japan and Taiwan, in China called Mei (English Ferment). Enzyme products originated in Japan, began in the early twentieth century, so far, over 80 years of history. Enzyme already popular in Japan for many years, as early as belonging to universal health slimming food, any drug store can easily find a variety of enzyme products, and prices have continued to take many years to be able to civilians price, title and longevity of the country of Japan enzyme popularity are inextricably linked.
As a major health industry is committed to the development of Shibowei International Exhibition Company, as early as a few years ago in the field of screening in enzymes having excellent reputation and quality of exhibitors, twice a year by the International Nutrition and Health Industry Expo to enzyme products introduced to the domestic outside the vast number of consumers and the industry. Following last Shibowei • debut on the international nutrition Health Industry Expo Yamato Kouso(Enzyme) Co., Ltd, Saiseido Biotechnology Co., Ltd, and a Japanese enzyme famous enterprises Dr's choice (Japanese name 株式会社ドクターズチョイス) will be held on September 17th -19th health care adjourned legend enzymes held in "SBW 2015 19th China Int'l Health Industry Expo(CIHIE)&The 2nd China Int'l Enzyme Products Expo".
Dr's choice (株式会社ドクターズチョイス) was established in 2006, is headquartered in Tokyo Chiyoda Miura City area, and Nihon University, the University of Tokyo, Kyoto University, relevant academic institutions research Kagoshima University to develop a range of enzyme products, the traditional and modern advanced extraction method is the combination of a rising star in the field of enzyme Japan. In the health care process to develop the enzyme, the enzyme according to the company's product development uptake habits of different groups and different storage conditions, the enzyme made of soft capsules, seamless capsules, hard capsules, powders, tablets. With new "green enzyme" for example, featured seasonal fresh fruits, vegetables, cereals, algae, yeast and other 310 kinds of wild plants pure raw materials, the use of cutting-edge technology to extract the source from the concentrated yeast fermented cooked into the essence of the system after into powder packed into bags for easy travel. Enzymatic commitment, the product will not contain preservatives and no artificial additives.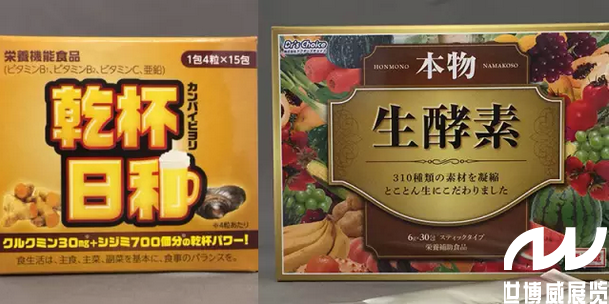 Dr's choice in addition to the production of health care products, but also to cover medicines, cosmetics total of nearly 400 kinds of products. Procurement of raw materials from the company's organic farm operations, global network, product development, clinical trials, and product traceability.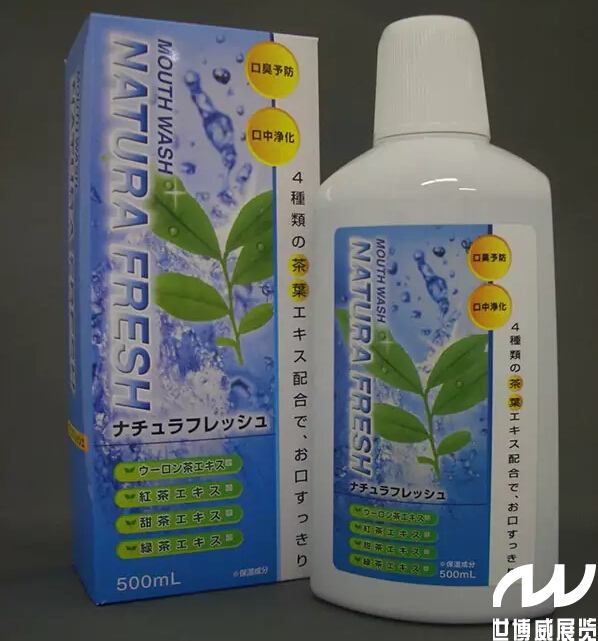 Dr's choice based on the local world, has set up branches in New York, Chile, New Zealand, Hong Kong, and actively participate in exhibitions around the world related industries, trade shows, seminars, continue to expand the company's reputation and product sales.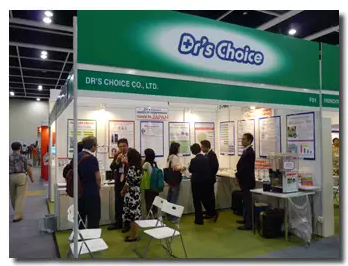 Participate in the "SBW 2015 19th China Int'l Health Industry Expo(CIHIE)&The 2nd China Int'l Enzyme Products Expo" the official of Dr's choice said: As Asia's largest, most popular, most international of Shibowei • Health Industry Fair, providing customers with a full range of exhibition marketing programs and extension services, reputation in the industry; the rest of the world in the health care industry, offers a platform and the bridge channels for cooperation and exchange and expanding Chinese market.。
Regardless of whether you understand the product of the enzyme, Dr's choice will give you a different experience, as business representatives invite you to participate in this year will be held September 17th to 19th at the Intex Shanghai Exhibition Center "SBW 2015 19th China Int'l Health Industry Expo (CIHIE)&The 2nd China Int'l Enzyme Products Expo "Our booth number is H255-1 layer look forward to your arrival.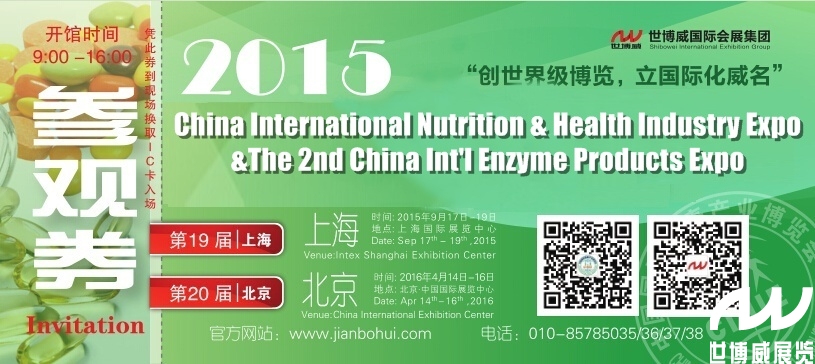 Anna Li
2015.09.01