核心提示:Christmas Day is coming, Hope you have a happy holiday! Christmas greetings and best wishes!
May the spirit of Christmas bring you peace
The gladness of Christmas give you hope.
AND
The warmth of Christmas grant u love.
Wishing you a blessed Christmas and a New Year filled with happy surprises.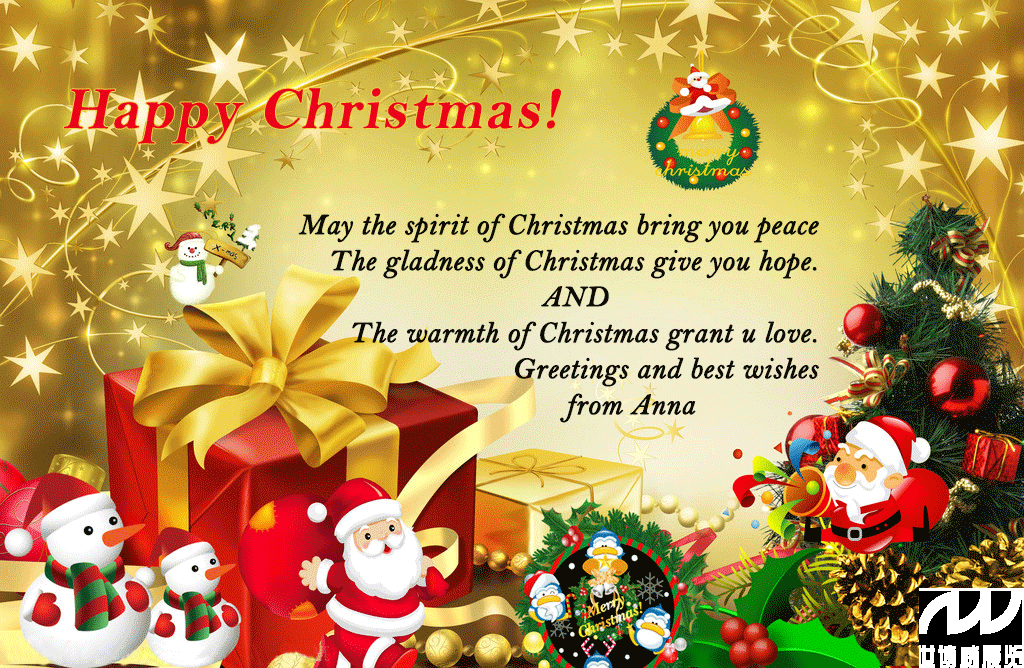 Anna Li
2015.12.22